WHERE TO PLAY FOR THE CHRISTMAS HOLIDAYS? ADVENTURE, ESCAPE, ADVENTURE GAME.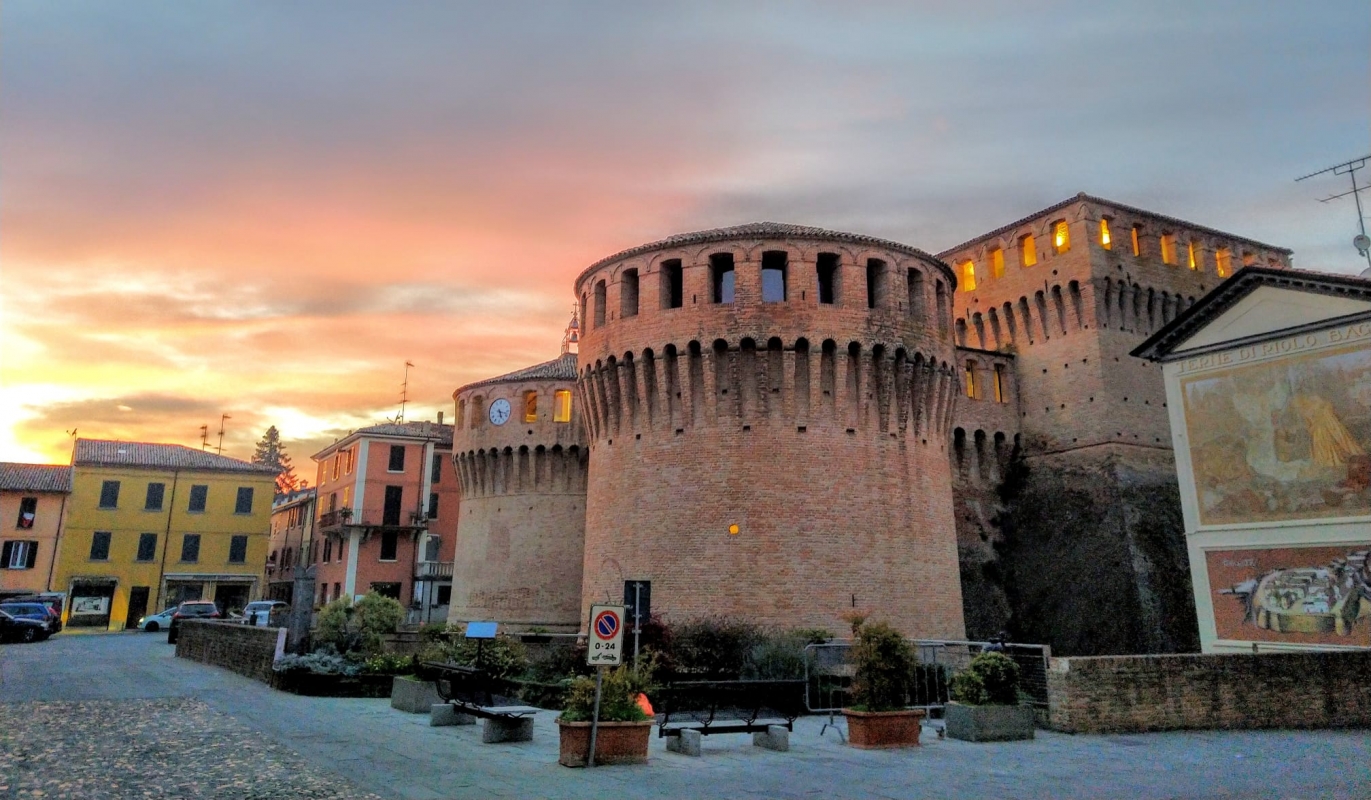 At the Rocca di Riolo, Rocca Malatestiana di Verucchio, Rocca di Fontanellato for children, families and young people looking for different experiences. Editing - research by F. Maffini -A.Fava
For those in search of Christmas treasure, for those who want to try an escape room inspired by the literature of Charles Dickens, for those who want to put themselves to the test by playing in ancient manor houses among pitfalls and enigmas, a number of initiatives dedicated to young people, young people and families with children are scheduled in the Castles of Emilia Romagna. So let's discover together three particular proposals to share during the Christmas holidays and Epiphany.
Xmas Adventure, on Sunday 18 December 2022 at the Rocca di Riolo (RA), an adventure game for children and families in the rooms of the Rocca di Riolo. Each team, led by the master, will have to explore the fortress, solve the various challenges they will encounter along the way and complete the missions they will be subjected to from time to time, in order to find the Christmas treasure.
Booking required: roccadiriolo@atlantide.net

A Christmas Escape, Saturday 24 December at the Rocca di Riolo (RA), an escape room for children and families inspired by Dickens' famous novel. Will you manage to come to terms with the spirits of the past, present and future to find the key that will allow you to escape from the tower?
Booking required: roccadiriolo@atlantide.net
Junior escape room at the Rocca Malatestiana in Verucchio (RN) for families to escape from the walls of the Rocca del Sasso. In order to escape you will have to solve all the trials you will encounter along the way: riddles, enigmas, combinations, padlocks and pitfalls. Will you be fast enough? Reservations required: roccaverucchio@atlantide.net
X-Scape Experience Castle 2023 Friday 6 January, 4.45 p.m., at the Rocca Sanvitale di Fontanellato (PR) for a different kind of Epiphany celebration, with missions and trials to overcome as you discover an ancient castle still furnished. The game starts with a minimum of 4 bookings. Booking required: info@castellidelducato.it
At the Rocca di Riolo (RA), on Friday 6 January 2023, at 8.30 p.m., Occhio al Fantasma (Watch out for the Ghost), a guided tour in the dark in search of the three ghosts living in the castle, between science and reality, a curious and fun itinerary armed with torch and courage. Followed by a phantasmagorical treasure hunt, participants must discover all the QR codes and solve the evidence that the codes conceal. One last test remains a mystery, only the most cunning will be able to win and be awarded the title of Ghostbuster of the Fortress. Reservations required: roccadiriolo@atlantide.net
The Castelli Emilia Romagna blog project is co-financed by the European Funds of the Emilia-Romagna Region - Por Fesr 2014-2020.
Editing and research by F. Maffini - A.Fava
More articles from the castle