Sestola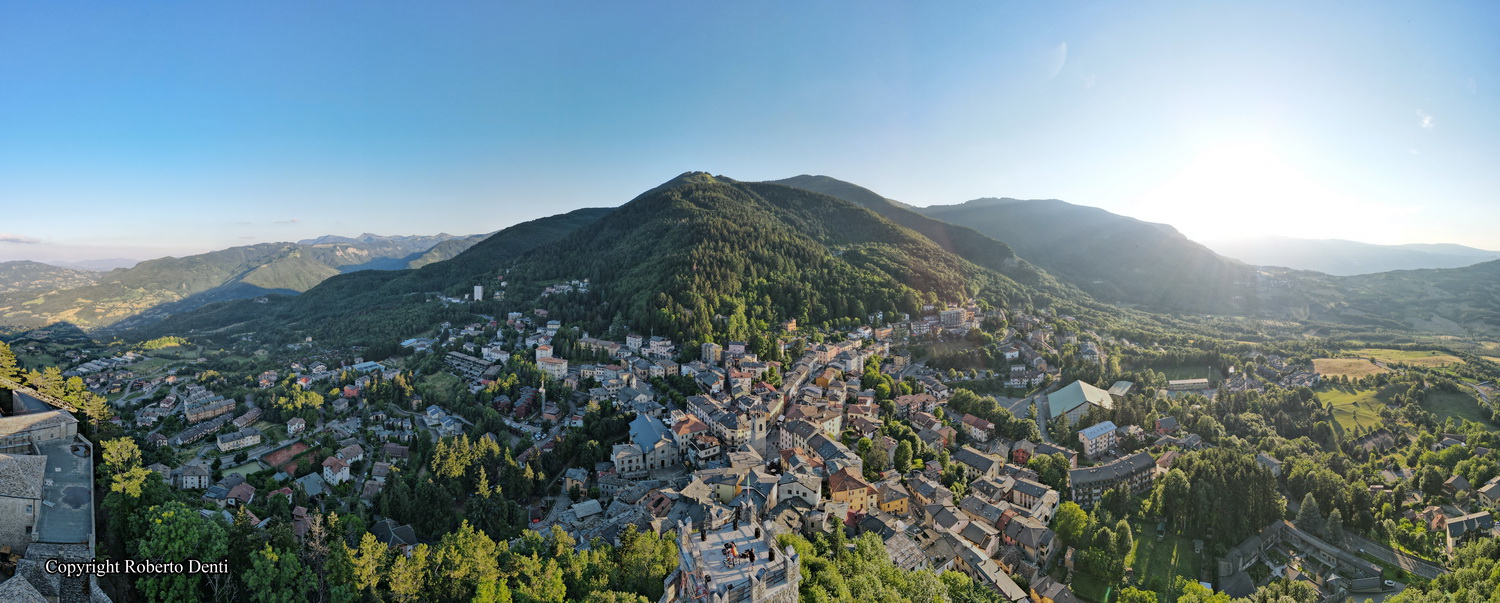 Destination


Bologna-Modena

Province


Modena

Distance to the main town


71 km
Sestola, a renowned winter tourist resort that is easily accessible from Modena, Pistoia and Bologna. The municipal area beyond Lake Ninfa and Passo del Lupo is part of the High Modenese Apennine Regional Park.
Living in harmony with the mountains, the environment, the land and local traditions is the experience you can expect when in Sestola for you and/or your entire family. There is something for everyone. To rediscover unpolluted nature in all of its simplicity, you can take advantage of the protected areas of the Park of Frignano and the many lakes and waterfalls present throughout the area.
When to go and what to see
Sestola, also known as "The Pearl of the Apennines", is the most important ski resort in the region because of its proximity to Mount Cimone, the highest mountain in Emilia Romagna and one of the largest of all the Apennines. In the wintertime, Sestola and Mount Cimone are a paradise for all those who love snow related sports such as skiing, snowboarding, cross country skiing, snow-kiting and "ciaspole" (snow shoes).

After the winter season, Sestola is transformed into a real capital of summer sports. The opportunities are endless, all just waiting to be discovered by those who love outdoor sports. Trekking, orienteering, digiscoping, climbing, canyoning, quads, horseback riding, canoeing, golf, hang gliding, paragliding and lots of trails for mountain bikes are available for those looking to combine fitness and nature. State of the art facilities for football, volleyball, basketball, tennis and swimming are available for those who enjoy more traditional sports.
Sestola is the ideal place to spend free time with its cultural events, tradition and relaxation among the beautiful green Apennine Mountains. In addition to important museums, churches, oratories, villages and old villas, the most interesting attraction is surely the Castle, which includes various museums including one of musical instruments, one of the few in Italy as well as the museum of Ancient Mountain Civilisation.
You cannot leave without having tasted the traditional speciality "crescentine", better known as "tigelle" from the name of the ancient tool used to cook it. Crescentine are served with lard and Parmigiano Reggiano cheese which is made by local creameries.
From Crescentine, Borlenghi, Croccante and Ciacci specialities to traditional products such as mushrooms, chestnuts and cheese; the Modena Apennines offer a repertoire of tastes to discover. The traditional local cuisine is unique in blending timeless recipes. All of these products can be purchased from local shops or producers.
Sestola offers many possibilities to have fun, among these are the pubs scattered throughout the village centre and its surrounding areas. Characteristic and welcoming, many pubs have live music every Saturday evening and during holidays, in addition to vast culinary menus.
In addition to sports, visitors can invigorate the body and soul in different wellness spas in the area with facilities that include: saunas, Jacuzzis, Turkish baths, body massages and relaxing aromatherapy treatments.
There are several important local festivals. "Giochi di Cioccolate e Croccante" takes place the second weekend of October every year and is dedicated entirely to chocolate with local as well as national chocolate exhibitors. The "Festa dela Gastronomia Locale" takes place the third weekend of October and focuses on local foods where visitors can taste local specialties of the area accompanied by custom and folklore.
Do not miss a visit to the Esperia Botanical Garden, ecological education oasis of national importance on the natural flora and Apennine Mountains. It is located inside the Park of Frignano at Passo del Lupo (11 km from Sestola and 1500 meters a.s.l.). In the garden, visitors can see more than two hundred species of indigenous flora and many dozens of plants and flowers that normally grow in the most remote mountain ranges. It also offers an enchanting walk among Alpine and Apennine plants as well as exotic, Himalayan, Tibetan and Arctic species.
Monuments in the territory